For the last 15 to 20 years the CTSMA Public Policy Committee has worked tirelessly to change the laws in Connecticut and nationally to recognize the value of the CMA(AAMA). We have made gains nationally with Meaningful Use but we still struggle in Connecticut to be able to practice to the full scope of our profession. Each year we get closer and closer to reach our goal of being able to give vaccinations in the State of Connecticut. For more information regarding CTSMA Public Policy or CT Legislation, please contact CTSMA Public Policy Chair Holly Martin, CMA(AAMA) at ctsmapublicpolicy@gmail.com
CTSMA Public Policy & Legislation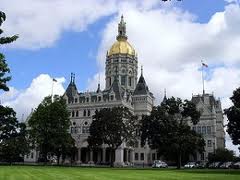 Online meeting about Public Policy:
Stay tuned here and on Facebook for information on our next online meeting to discuss Public Policy.
Send your letters to your representatives TODAY!
Keep sending those letters, ask your physicians, APRNs, PAs to send letters emphasizing on how the passing of this bill will impact health access, quality of care and better access to the under served in our comunities.

2019 Bill No. 6943
These are testimonies submitted:
Chief Execituve Officer AAMA, Legal Counsel
CALL TO ACTION!
Fairfield County Medical Association created Physician VOICE to allow doctors to quickly and easily contact their legislators for where they live and work to advocate for legislation important to the medical profession and patient care.
It literally takes seconds to send a pre-written message to your elected officials. If you prefer, you can even write you own note. Take this moment to help yourself and/or your colleagues.
Thank you,
Leslie Miller, DO
President
Click the link below to log in and send your message: