59th Annual CTSMA Business Meeting
March 22, 2019
12:30 pm - 2:00 pm
Red Lion Hotel and Conference Center
Cromwell, CT

September 13-16, 2019
Greensboro, NC
We will be holding the 59th Annual CTSMA Business Meeting on Friday, March 22nd during lunch. All CTSMA Members are welcome to attend the annual business meeting.
All CTSMA Members, whose dues have been paid by December 31, 2018, are eligible to vote on business matters. Please see CTSMA Bylaws for more information.
Lunch is included for registered conference participants. We welcome CTSMA Members who wish to attend the Annual Business Meeting & Lunch ONLY, (there is a $30 fee for the lunch). Please see the conference registration and select General Assembly Lunch Only.
Per our CTSMA Bylaws, we are required to have the majority of voting members present for voting purposes.
During the CTSMA Annual Business Meeting, members have the opportunity to submit changes to the CTSMA bylaws. Please click on the 2016 CTSMA bylaws link to view our latest update. If you have any questions or if you wish to submit a bylaw change prior to the annual business meeting, e-mail Jen Amaral at csmapastpresident@ctsma.org. All changes must be submitted no later than February 20, 2019 to be considered at the 2019 annual business meeting.
Nominations f

or

CTSMA Delegates & Alternates
AAMA 2019 House of Delegates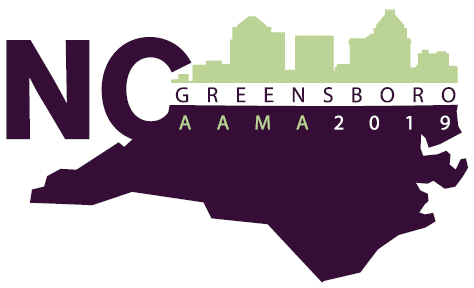 2019/2020 CTSMA Executive Board Nominations
If you are interested in volunteering for a position within the executive board, please review the nomination form below. Nomination forms must be received by 2/20/19 in order to be reviewed by the nominating committee. After the deadline a member can opt to run from the floor during the general meeting at conference.
Eligibility is detailed in the form, in addition to be considered for a position the nominee must be a member in good standing with the AAMA and dues must be paid by 12/31/18. All positions are available.
Should you have questions, please reach out to Rebecca Rivera, CMA (AAMA), CTSMA President or any other member of the board
Nominations for Delegates & Alternates to represent the CTSMA at the 63rd Annual AAMA House of Delegates, will be made from the floor during the 2019 CTSMA Annual Business Meeting . Active and Life Members whose dues are paid by December 31, 2018, are eligible to be nominated as a Delegate or Alternate.
Duties of Delegates & Alternates are as follows:
Must attend the 63rd Annual AAMA Conference in Greensboro, North Carolina. Be available to serve if needed from the opening of the 2019 63rd HOD (House of Delegates) to the opening of 2020 64th HOD for any matters that may arise during that year.
CTSMA compensates Delegates & Alternates in the following manner:
• Delegates are compensated for full airfare, half of hotel fees, transportation to and from airport, and full conference registration.
• Alternates are compensated for half of hotel fees and full conference registration.
If you are interested in being nominated as a Delegate or Alternate or have any further questions, please contact CTSMA President Rebecca Rivera CMA(AAMA) at csmapresident@ctsma.org