Looking for a job as CMA(AAMA) in the CT area? Looking for a CMA(AAMA) for your office? Then you have come to the right place! The CTSMA Job Posting site provides a place for local employers to place FREE ads for CMA(AAMA)s. It also provides a place for our members to see any available jobs in the area. If we don't have any jobs posted at any given time, click on one of the job search resources below to see what portions are available in the Connecticut area.
If you would like to post a job listing on our website, please e-mail Wendy Carros CMA(AAMA)- wcarros@comcast.net or Jennifer Amaral, CMA(AAMA) - jnamaral0804@gmail.com For faster publication, please provide us with a full job posting (Full/Part time, clinical, administration, experience). Please provide how you would like resume submission and detailed contact information to answer questions.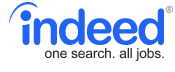 __________________________________________________________________________________
Medical Assistants & Certified Medical Assistants
Stamford Health Medical Group
Stamford, CT
Supportive Environment. Comprehensive Training. Flexible Hours.
Stamford Health Medical Group, a network of local primary care physicians and healthcare specialists, affiliated with Stamford Health, is expanding and seeking Medical Assistants.
Qualified Medical Assistants will possess:
High school diploma or equivalent
Diploma from an accredited Medical Assistant school/program
CMA certification
2 years of experience preferred
Demonstrated computer skills
Effective English, verbal and written, communication skills
Strong organizational skills
Superior customer service skills
The ability to lift a minimum of 25 pounds

Come join our team, where we support you with training and state-of-the-art equipment that will help you provide exceptional patient care. Stamford Health Medical Group offers competitive salaries, benefits and a friendly environment. EOE M/F/D/V
To apply, please send resume to tgolden@stamhealth.org or visit: http://www.stamfordhealth.org/shmg/careers/ma/ (Tracking Code 4816-372).
***CMA is a registered tgrademark of the AAMA