The CTSMA offers its members FREE online continuing educational programs. If you are not a member of the CTSMA, do not worry, anyone can take the continuing educational programs provided by the CTSMA. For out-of-state AAMA members, there is a fee of $5 for each program. For non-AAMA members, there is a fee of $10 for each continuing educational program. If you are interested in becoming a member of the CTSMA to take advantage of the FREE online CEU Programs for our members, click on the "Join Now" button on the bottom of the page.
Every six months we offer three different programs. The programs require you to watch a presentation or read an article, then complete a test at the end. You must score 70% or above to receive credit for completing the continuing educational program. Once you have completed the program, there are a few different ways of submitting your test:
1. E-mail your completed test to CEUPrograms@ctsma.org
2. Mail a copy of your test to Rebecca Rivera, CMA (AAMA), 35 Joyce Court, Milford CT 06461
CEUs will be submitted to the AAMA at the end of the CEU Program. Please allow 6-8 weeks after the posted closing date of the program for credits to show on your AAMA transcript. Note that you are resposible for checking your transcript to ensure you have received credit. You have up to 9 weeks after closing date to report any issues as there is an expiration date attached to the approval for these CEUs. Past the 9 weeks after the closing date we do not assume responability for errors on credits or submissions.
Any questions regarding the online continuing educational programs, please e-mail them to CEUprograms@ctsma.org
ADVANCE DIRECTIVES
1.0 AAMA CEU CREDIT
AAMA National E-Learning Center
The AAMA Continuing Education Board is committed to enhancing the professional education they offer you and is diligently working on new and fresh content. The AAMA offers an E-Learning Center to help CMA(AAMA) receive continuing educational credit for renewal of their certification. Click on the links below to be directed to the AAMA E-Learning Center.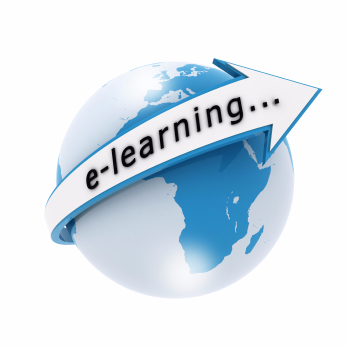 Studies report that healthcare professionals may lack the skills and comfort level needed to discuss and clarify end-of-life treatment choices with patients and families.36 Their responses indicated that the major issues are time, education, support, and clarification of the nurse's role. Nurses can capitalize on the unique trust relationships they hold with the public to help stimulate community discussions about the need for ADs.
The goal of this continuing education program is to provide professionals with information about The Joint Commission standards related to effective communication, cultural competence, and patient- and family-centered care. After studying the information presented here, you will be able to:
· Identify the elements of effective communication, cultural competence, and patient- and family-centered care
· State The Joint Commission standards related to effective communication, cultural competence, and patient- and family-centered care
· List the items of best practice associated with effective communication, cultural competence, and patient- and family-centered care across the continuum of care
EFFECTIVE COMMUNICATION WITH PATIENTS
1.0

AAMA CEU

CREDIT
Online

Continuing

Education
FALL CTSMA CEU PROGRAMS
Test Must Be Submitted By November 31, 2018