The CTSMA offers its members FREE online continuing educational programs. If you are not a member of the CTSMA, do not worry, anyone can take the continuing educational programs provided by the CTSMA. For out-of-state AAMA members, there is a fee of $5 for each program. For non-AAMA members, there is a fee of $10 for each continuing educational program. If you are interested in becoming a member of the CTSMA to take advantage of the FREE online CEU Programs for our members, click on the "Join Now" button on the bottom of the page.
Every six months we offer three different programs. The programs require you to watch a presentation or read an article, then complete a test at the end. You must score 70% or above to receive credit for completing the continuing educational program. Once you have completed the program, there are a few different ways of submitting your test:
1. E-mail your completed test to CEUPrograms@ctsma.org
2. Mail a copy of your test to Joanne Rodrigues, CMA (AAMA), 831 Beacon Valley Road, Nagatuck CT 06770
CEUs will be submitted to the AAMA at the end of the CEU Program. Please allow 6-8 weeks after the posted closing date of the program for credits to show on your AAMA transcript.
Any questions regarding the online continuing educational programs, please e-mail them to CEUprograms@ctsma.org
PATIENT SAFETY-INCREASING AWARENESS
1.0 AAMA CEU CREDIT
SPRING CTSMA CEU PROGRAMS
Test Must Be Submitted By August 31, 2018
AAMA National E-Learning Center
The AAMA Continuing Education Board is committed to enhancing the professional education they offer you and is diligently working on new and fresh content. The AAMA offers an E-Learning Center to help CMA(AAMA) receive continuing educational credit for renewal of their certification. Click on the links below to be directed to the AAMA E-Learning Center.
Online

Continuing

Education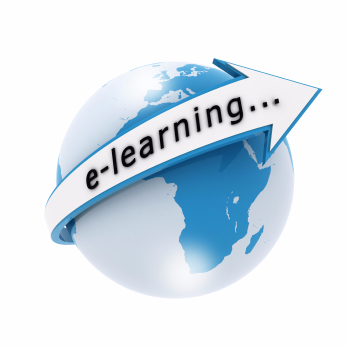 The Institute of Medicine (IOM) issued its landmark report on medical errors, To Err Is Human: Building a Safer Health System. The report's finding was that as many as 98,000 people die each year due to medical errors. This report truly changed how healthcare providers, consumers, and various stakeholders have embraced methods to assess errors, and have developed protocols to prevent medical errors.
In today's diverse healthcare setting, there's a lively mix of five generations:1
· Veterans - born 1922 to 1946
· Baby boomers - born 1946 to 1964
· Generation (Gen) X - born 1964 to 1980
· Gen Y/Millenials - born 1980 to 2000
· Gen Z - born 2000 to 2012 (soon beginning to enter the workforce)
With most Veteran caregivers now retired and Gen Zs not quite of age, baby boomers, Gen X, and Gen Y make up most of the workforce.
B

RIDGING THE GENERATION GA

PS
1.0

AAMA CEU

CREDIT